I have collected a lot of stuff over the years, some of which I will never use. See here if there is something of interest for you

Updated 22 July 2013
Aluminium Ancillotti seat exactly remade as per original I have found on this scooter. You can see one fitted in the picture below, but get in touch if you want to see better pics.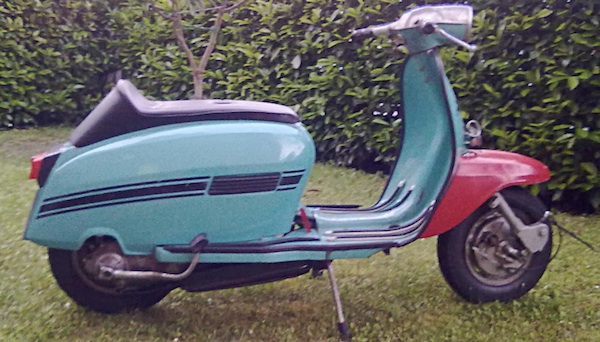 ____________________________________________________

I have also for sale:

- New old Stock Lambretta DL/GP bottom handlebar
Price euro 280,00 / GBP 230,00
---------------------------------------------------------------------------









Click to enlarge

A pair of NOS Jamex reversing lights, brand new still in their boxes. Excellent on any Mod scooter but would look ace on a retro race scooter as well.



Price euro 100 / GBP 90












Click to enlarge

An original 60 Lambretta branded mirror, absolutely smashing, very hard part to come by.





Price

euro 100 / GBP 90












Click to enlarge










Click to enlarge

An original 60s High compression racing head for Lambretta 150, can be easily be machined to use on a 175. An absolutely unique bit of kit!





Price euro 300 / GBP 260